The BlackLeaf Team
Remodeling Contractor NY – Our Team, are all from the area. Our clean and courteous crew is hardworking and reliable. Jonathan and Carley Bogert, the owners of Blackleaf Construction, are on every job to make sure things run smoothly and efficiently.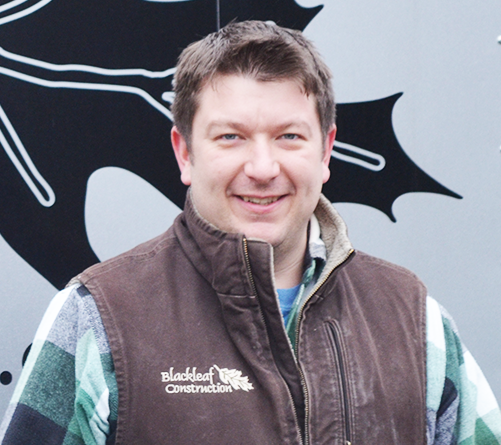 Jonathan Bogert, Owner
Team Captain and Co-Owner of BlackLeaf Construction, Jonathan Bogert, runs our team and ensures every job is a quality job. He resides in the Afton area and is an avid woodworker. Some of his creations have made it into the homes of customers. He has many years of experience working with skilled tradesmen and craftsmen and knows how to run a successful construction team.
---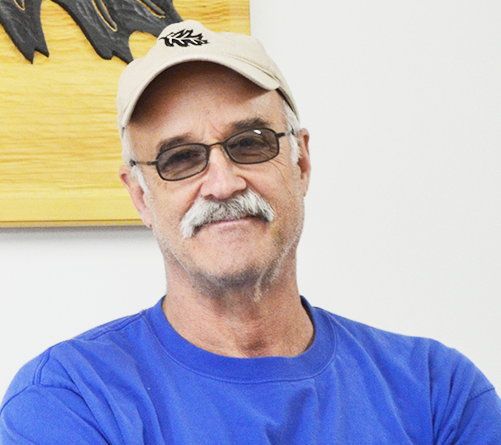 Glenn Holcomb
Glen works like a bee, he shines in rough carpentry and demolition, but is still capable of creating a beautiful finished project. With his wife, Glen works a farm in the Coventry area where they raise some chickens and grow a garden. In short, Glen is… awesome! He thinks outside the box and conceives unique solutions to our problems by drawing from his 22 years as a mechanic.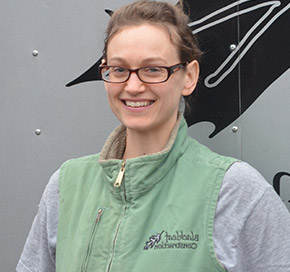 Carley Bogert, Owner
Carly is our real Boss. Carly is an excellent finisher, from drywall finish to painting and tile work. She is the most qualified on our team. Carly is very detail oriented and keeps the team doing their best work. She likes to travel with Jonathan to help with volunteer construction projects nationwide. In her free time she also enjoys gardening, painting and arts and crafts.
---
"Clean Courteous and Reliable. Our local crew works hard to make your project a success."Jonathan Bogert
If you have questions about our Remodeling Contractor NY services and would like to learn how to make the most of your existing space, please contact us. We can sit down with you and give you some design ideas and an estimate to fit your needs. You can find some more examples of our renovation work on our instagram page.
Free Home Maintenance Newsletter
Receive tips and tricks from the experts to keep your home in the best shape possible. Maintenance and repairs can be one of the biggest costs to your house. Why not save money!.
Coming Soon!