BlackLeaf Construction
Why Choose Us?
Why Choose Blackleaf Construction for your Home Improvement Contractor NY:
Honesty: We don't bury problems. We don't take shortcuts.
Quality: We take pride in our work and in our reputation.
Reliable: Once we start a project we stay on task until it is finished.
Professional: Our crew is clean and courteous; we treat your home with respect.
Learn More
We take the old
&
make it new again!
Home Renovation
before & after
We give things a fresh quality look coupled with good workmanship and quality materials.
Home Improvement Contractor NY
Kitchen
Renovation
Need a Kitchen?
Need a kitchen where there wasn't one before? No Problem! This walk out basement and storage garage had lots of potential.


Click to learn more...
Fresh
& New
Now a comfortable and Modern in-law Apartment. This family added value to their home and have a comfy place for family and friends to stay.
See Full Story
Unfinished
Basement
Have a Dungeon Basement?
No Problem! This basement made a great utility room, but the family wanted to add more living area to their home.


Click to learn more...
Ready
for winter
Now a comfortable place to relax. With a couple of bedrooms, a bathroom and living room this project nearly doubled the size of their home.
See Full Story
Old
Bathroom
Dated or Deteriorating Bathroom?
We can help you! This bathroom was in bad condition, very dated and had an awkward corner shower that wasted space.


Click to learn more...
New
Bathroom
Now with a fresh look and feel. With updated finishes and a new custom tile shower this bathroom is a beautiful addition to the home.
See Full Story
See more
"Jonathan and his crew took my tumble-down sun porch and transformed it into a terrific new kitchen, dining area and sun room. My tiny river cottage has morphed into a serene haven overlooking the river and has become my favorite place to be.RS, Bainbridge New York
Meet the Team
Our crew are from the local area and are clean, courteous, hardworking, professional and reliable.
Home Improvement Contractor NY (607) 760-0062
Meet The BlackLeaf Construction Team
---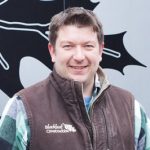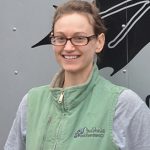 Jonathan and Carley Bogert the owners of
Blackleaf Construction are on every Job.
See Our Work
Take a look at the jobs we've done. Get Ideas for your own projects or see if our work suits your needs.
You can find some more examples of our renovation work on our instagram page.
Home Maintenance Blog
Receive tips and tricks from the experts to keep your home in the best shape possible. Maintenance and repairs can be one of the biggest costs to your house. Why not save money!
Coming Soon!